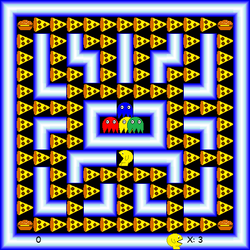 Chomperman was a game released in 2005 for Windows PCs. The game was a modified version of the Pac-Man clone template/example included with Game Maker. The character of Chomperman, in this incarnation, was nearly identical to Pac-Man.
Because of the similarity to pre-established works, Chomperman was not included on CC & SH Smash Hits, and was instead remade in mid-2006.
Ad blocker interference detected!
Wikia is a free-to-use site that makes money from advertising. We have a modified experience for viewers using ad blockers

Wikia is not accessible if you've made further modifications. Remove the custom ad blocker rule(s) and the page will load as expected.